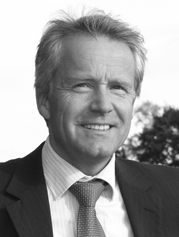 ETSverification GmbH is a leading global expert in carbon verification and certification services for the aviation sector. We audit airlines, business jets and airports under the ISO standard 14065/14064 and according to the current EU-ETS directives. Our greenhouse gas (carbon) verifiers are renowned for their aviation expertise and for well-planned and executed verifications to comply with voluntary and mandatory standards. Our offices are conviniently located close to the FMO (Münster Osnabrück) airport in Germany and currently we employ 5 experts.
Our team is lead by Guido Harling, company founder, lead auditor and acting executive director. Guido is working as an auditor and consultant for the aviation industry since 2005.
From January 1st 2010, aircraft operators who fly into the EU must monitor and report their carbon emissions to the relevant authority of the EU country assigned to them. By 31st March every year, these carbon emissions must be independently verified and reported. Full trading of carbon credits, to offset the emissions produced, has begun in 2012 with the surrendering deadline April 30 every year. Learn more and join ETSverification GmbH, verification leader, to start your green house gas compliance project now. We verifiy aircraft operators, business jets and airports under the ISO standard 14065/14064 and under the current EU-ETS directives. Find out what we can do for you:
Finally we have to mention that we are part of a European wide verifier network, so we can provide the best possible service to aircraft operators in all EU member states.