CORSIA Baseline MRV for Aircraft Operators:
MRV stands for Monitoring reporting and Verification. MRV is the underlying process for Greenhous Gas Reports by installations and operators.
ICAO's CORSIA Sytsem is a Global Market-Based Measure (GMBM) to compensate post-2020 emissions growth from international aviation.
Aircraft operators, (in ICAO speak aeroplane operators) with international flights will be required to undergo the MRV process for CORSIA.
Step 1 is an emissions Monitoring Plan (MP)
Step 2 is the annual emissions report (AEM)
Step 3 is the 3rd party verification
Step 4 is the submission to the responsible State Authority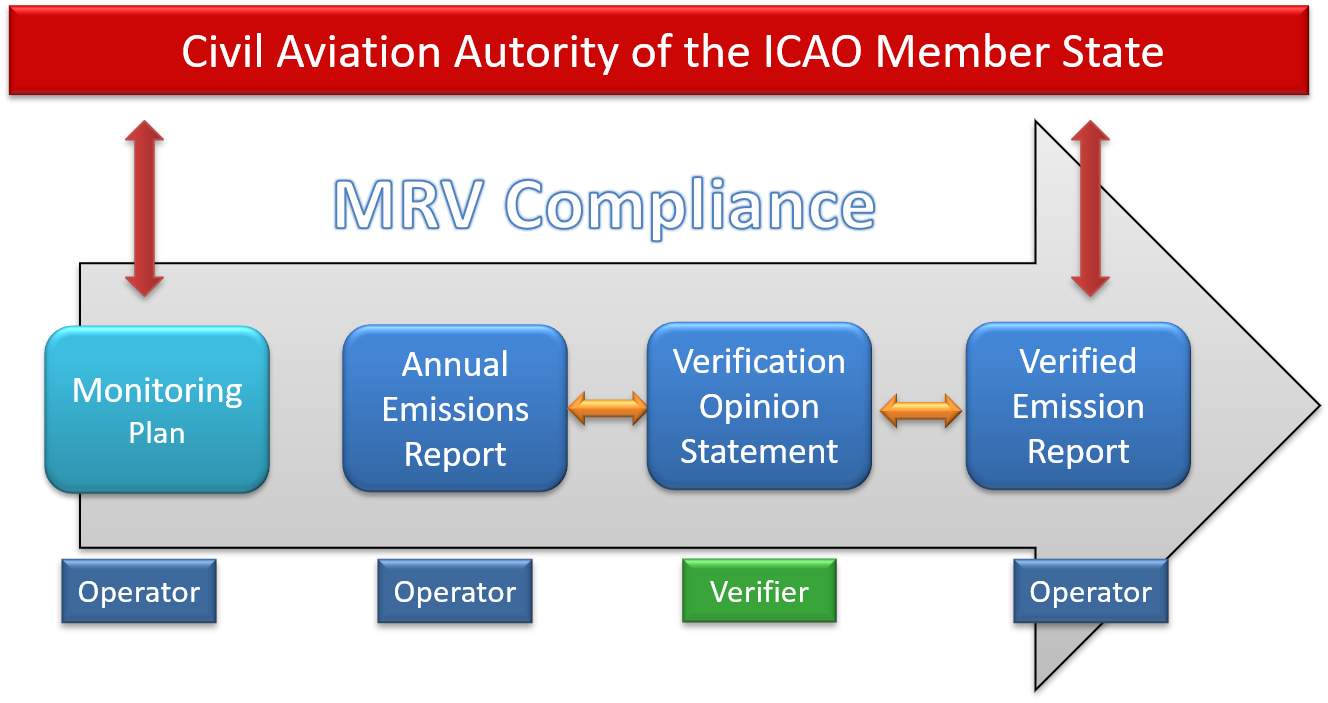 ICAO's official first milestone for the submission of the verified Annual Emissions Report for the baseline year 2019 is May 31st 2020.